Your ONE Guide to Miami Art Week 2022
Part 1: Where to Dine
Welcome to ONE Sotheby's International Realty's ultimate guide to Miami Art Week! Our three-part series takes a dive into the best restaurants, must-visit galleries, and the exclusive celebrations taking place in the Magic City throughout the exciting week.
To kick off the series, we share the best places to dine in between gallery openings or for those looking to celebrate their newest art addition!
For those looking to experience Miami's finest dishes after a day of art, The Michelin Guide's inaugural Florida edition awarded several restaurants. Enjoy exciting menus from L'Atelier de Joël Robuchon, Ariete, Boia De, Cote, The Den at Sushi Azabu, El Cielo Miami, Hiden, Los Felix, Stubborn Seed and The Surf Club Restaurant.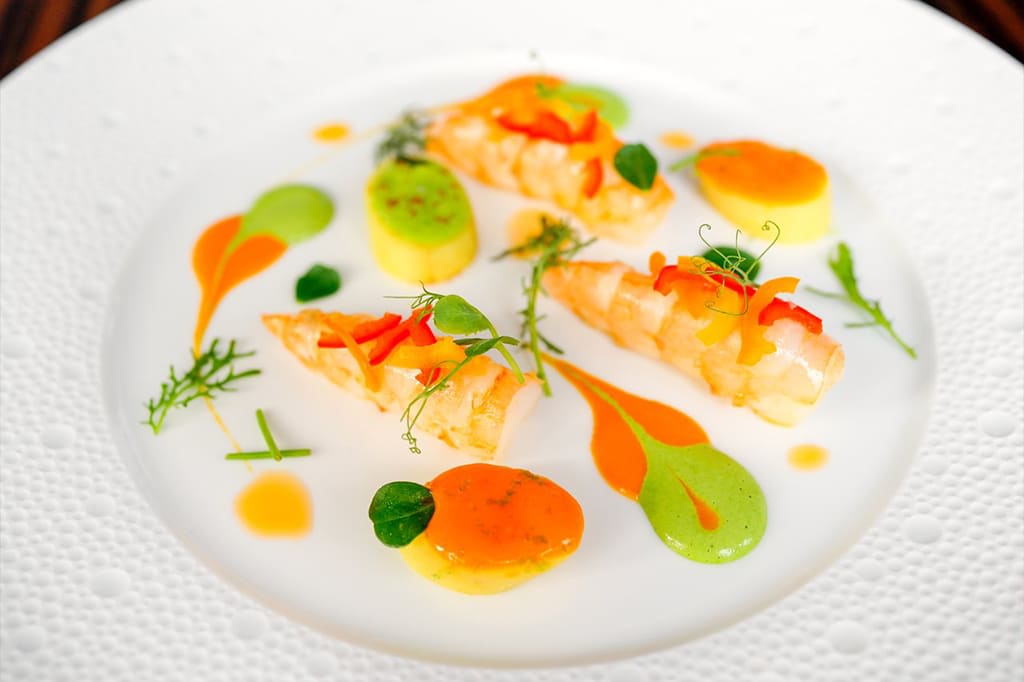 L'Atelier de Joel Robuchon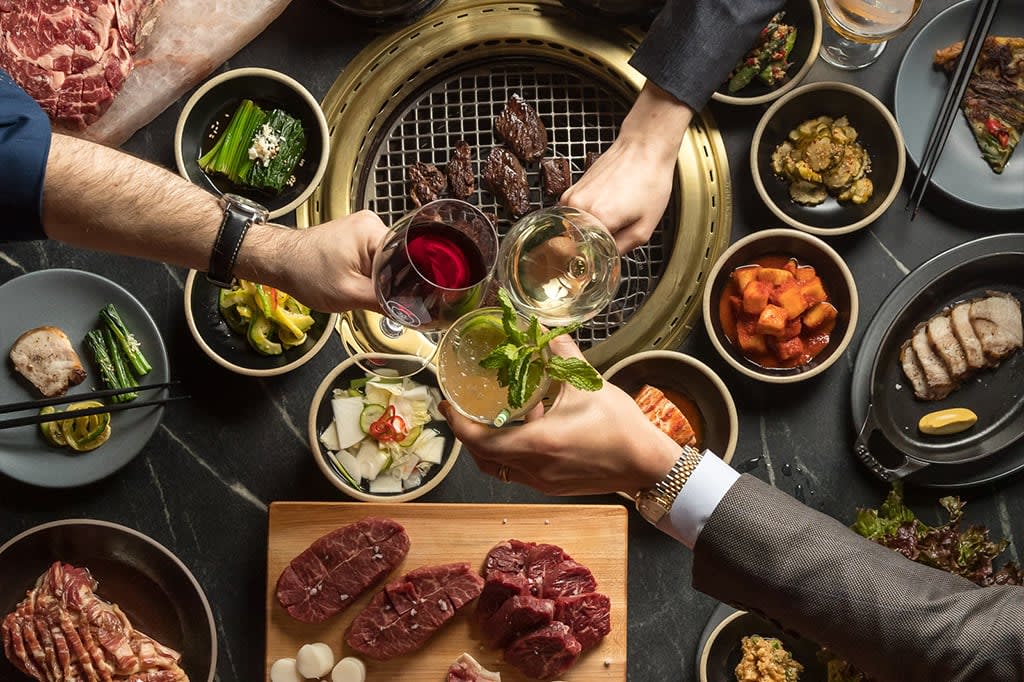 Miami Beach boasts several new restaurants, such as Major Food Group's Carbone. Mandolin Aegean Bistro owners Ahmet Erkaya and Anastasia Koutsioukis work their magic at their chic Mediterranean restaurant, Drexel. Nearby, sip sangria with tapas at Tropezón or stop by the wildly popular Sushi|Bar at the Esmé hotel. Famous for its Zen rooftop, Lincoln Road-adjacent Mila adds an omakase counter, lounge and private club. Faena also debuted El Secreto Omakase with two nightly seatings.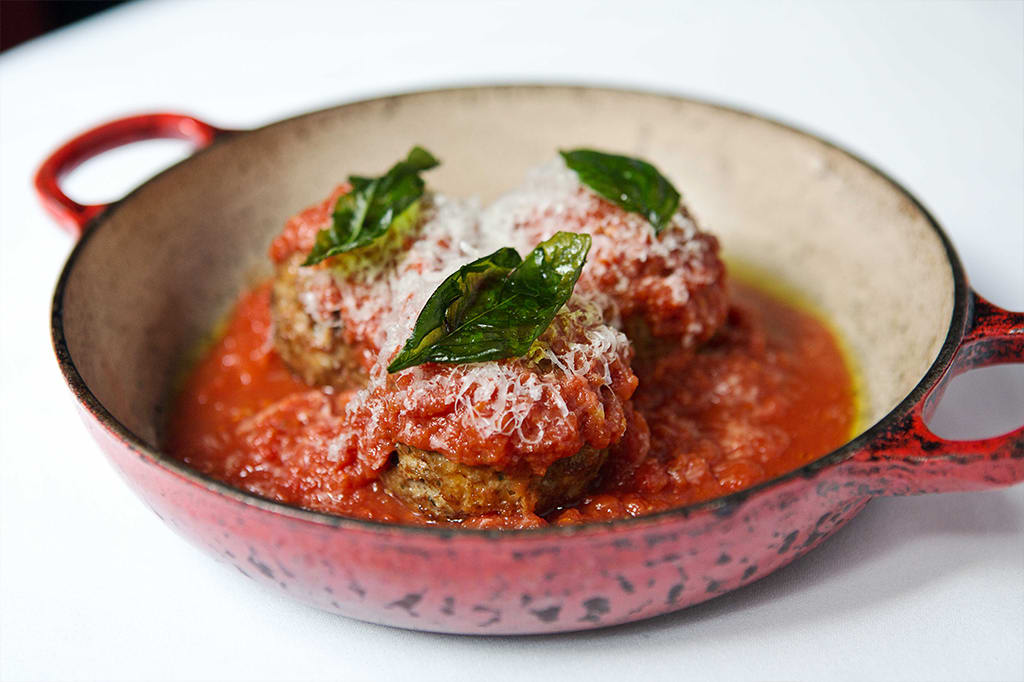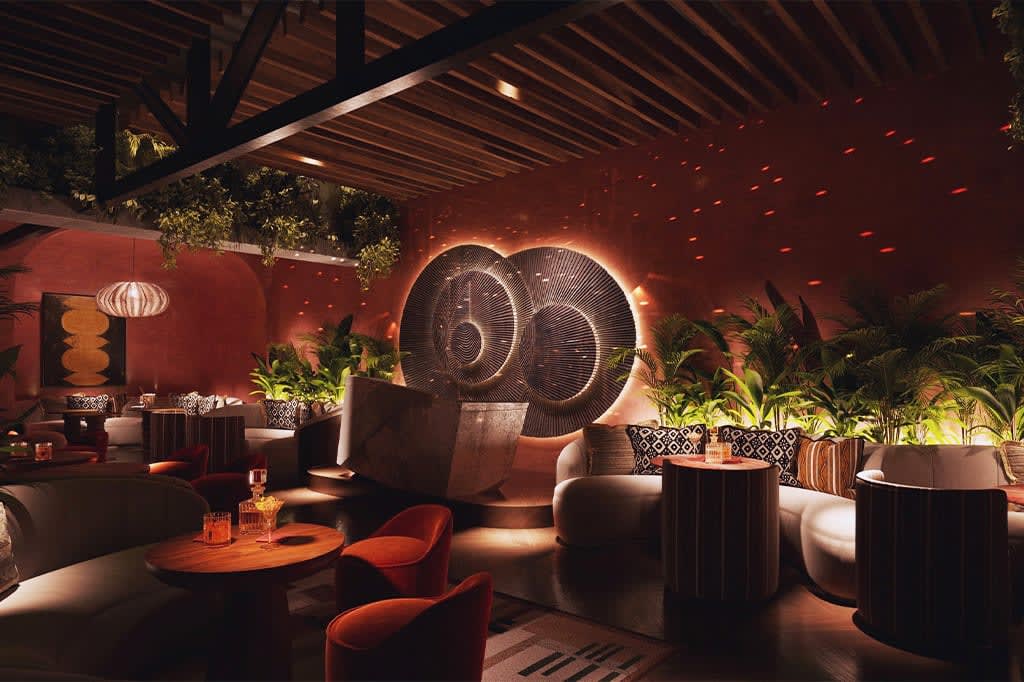 Miami's Design District has made headlines recently with Major Food Group's splashy soirée for its second Contessa Trattoria opening. Toronto's Ink Entertainment imports newly opened Sofia, serving Italian comfort food and glam décor with photographs of Hollywood royalty. Michael's Genuine, an original Design District establishment, offers a menu full of contemporary dishes with vibrant flavors after unveiling its recent expansion and renovation.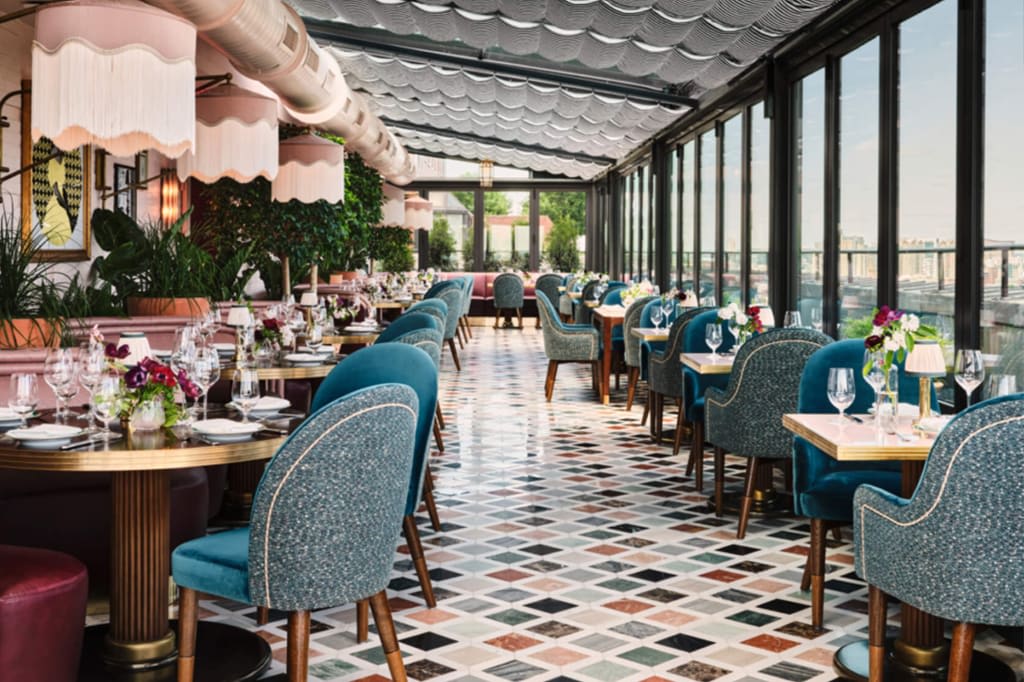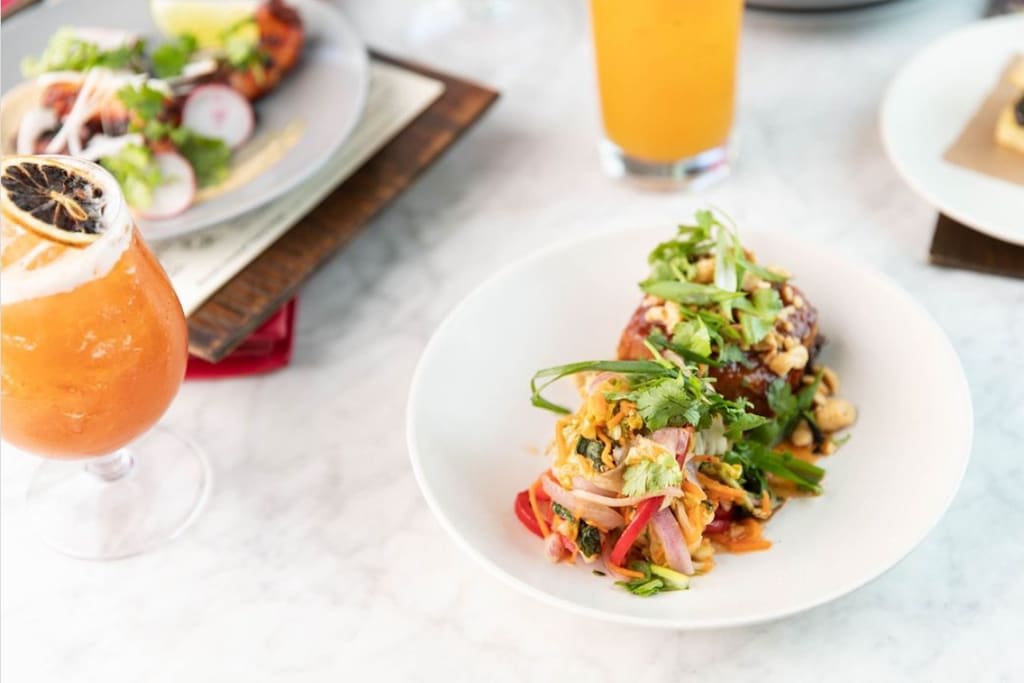 American Express Dining Series
Lucky American Express Global Dining Access members can reserve a celebrity chef dinner amid artist Phillip K. Smith III's site-specific space titled Garden of Reflections in the Miami Design District: Massimo Bottura on November 29th, Missy Robbins on December 1st, and Mashama Bailey on December 2nd. Nonmembers are welcome at Zahav chef Michael Solomonov's cocktail party on November 30th.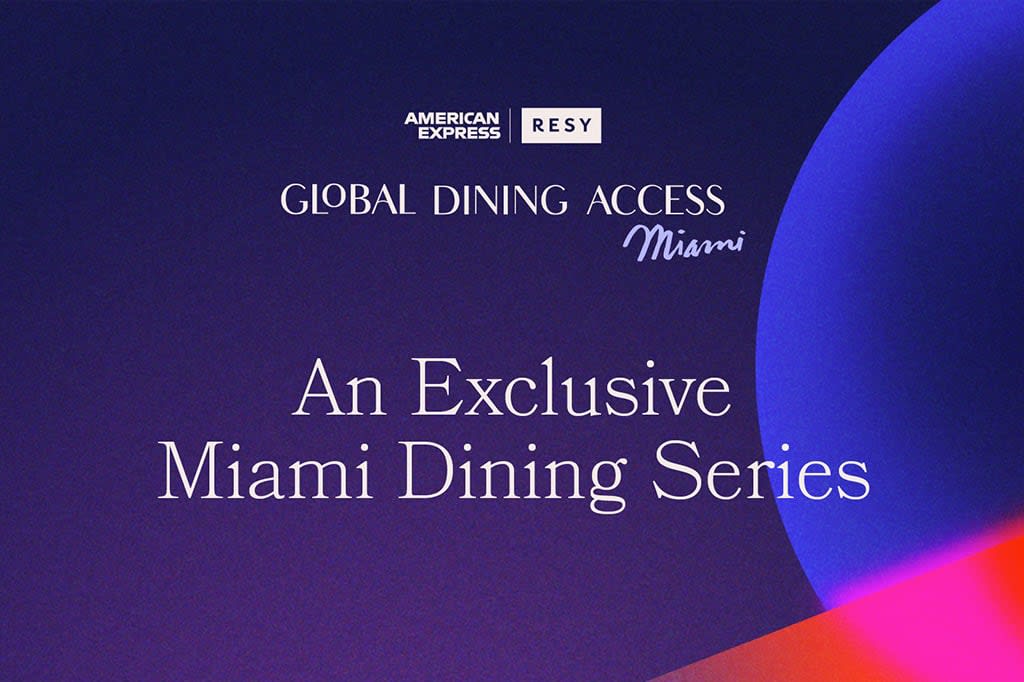 American Express Miami Dining Series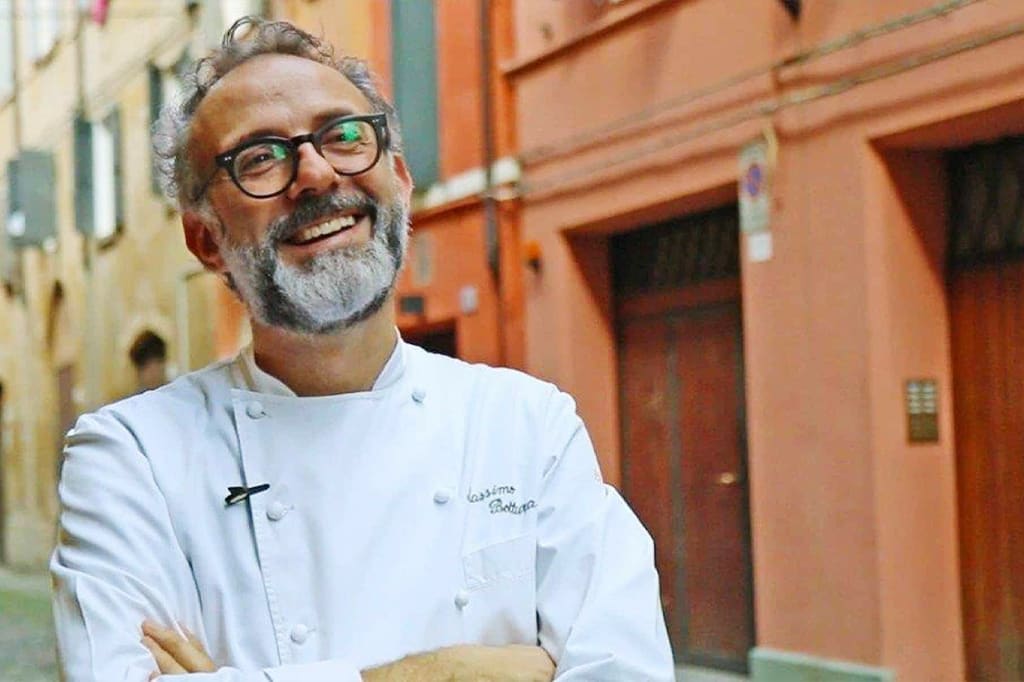 Lee Alexander McQueen's genius and altruism further lives on through his Sarabande Foundation. Support its mission of fostering creative pursuits through scholarships, studio spaces and guest speakers by attending a fantastical fundraising dinner at the Standard Spa, Miami Beach on November 28th. It hopes to expand its successful London initiatives in the U.S.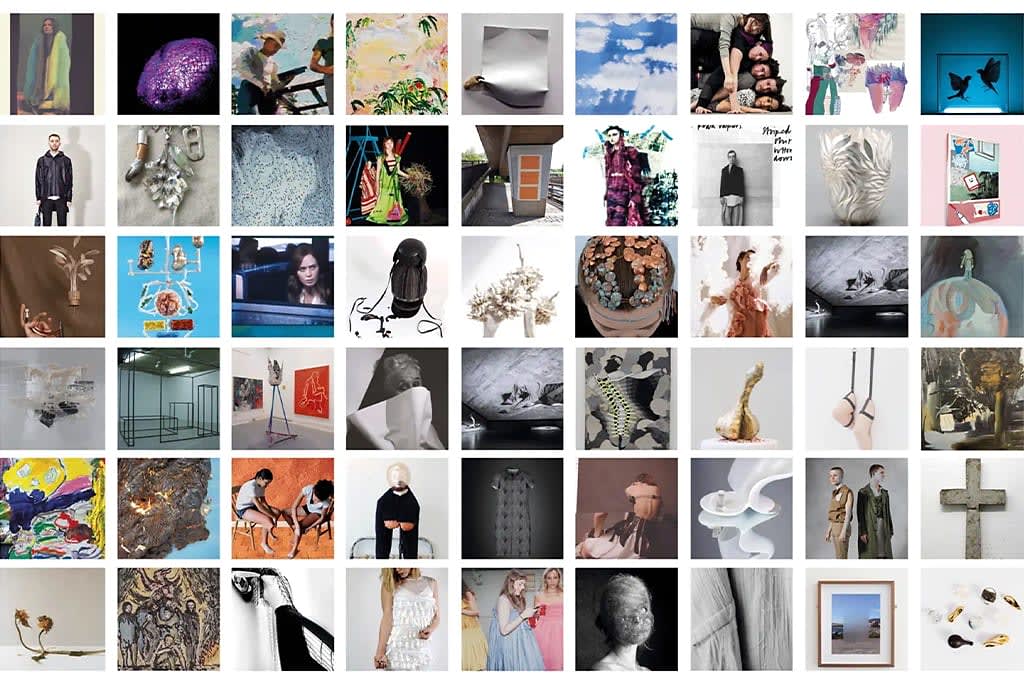 Set in a futuristic dining room designed by immersive installation artist Mattia Casalegno, Superblue and Meta Open Arts serve "Aerobanquets RMX" from November 28 to December 4. Guests use VR headsets while eating Michelin-starred chef Chintan Pandya's amuse-bouche menu featuring vegan options and listening to a story narrated by Top Chef Gail Simmons.
---
Your ONE Guide to Miami Art Week 2022
Part 2: Must-See Art Fairs and Exhibits
Art Basel Miami, which celebrates its 20th anniversary this year since launching in Miami, opens December 1st through 3rd, with invite-only preview days on November 29th and 30th. Still, the festivities start well in advance with the opening of satellite fairs and a flurry of events as more galleries, luxury brands and nonprofits make the most of our lively city.
Below are our top 10 tips on the must-see art fairs and exhibits.
Art Basel Miami Beach 2022
A sign that the art world is booming, the 20th annual Art Basel Miami Beach presents over 280 galleries for its largest fair to date. Half hail from the Americas, while 26 are making their debut, including Bridget Donahue (NY), Rolf Art (Buenos Aires) and Stars (LA). Formerly with Sotheby's, Noah Horowitz succeeds Marc Spiegler as CEO.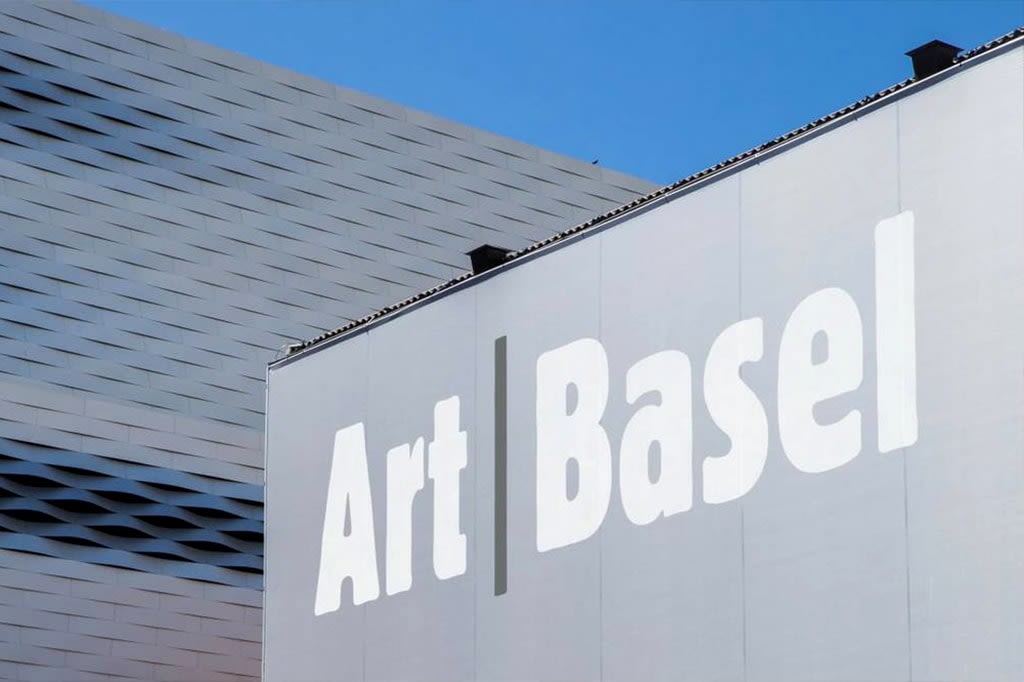 Design Miami/ celebrates a creative vision of tomorrow through its 18th edition theme, "The Golden Age: Looking to the Future." Fifty galleries and curios include the Haas Brothers' solo show, recycled bronze furnishings inspired by African ritual masks, and monumental versions of Kim Simonsson's Moss People. Pride Park at Convention Center Drive and 19th Street.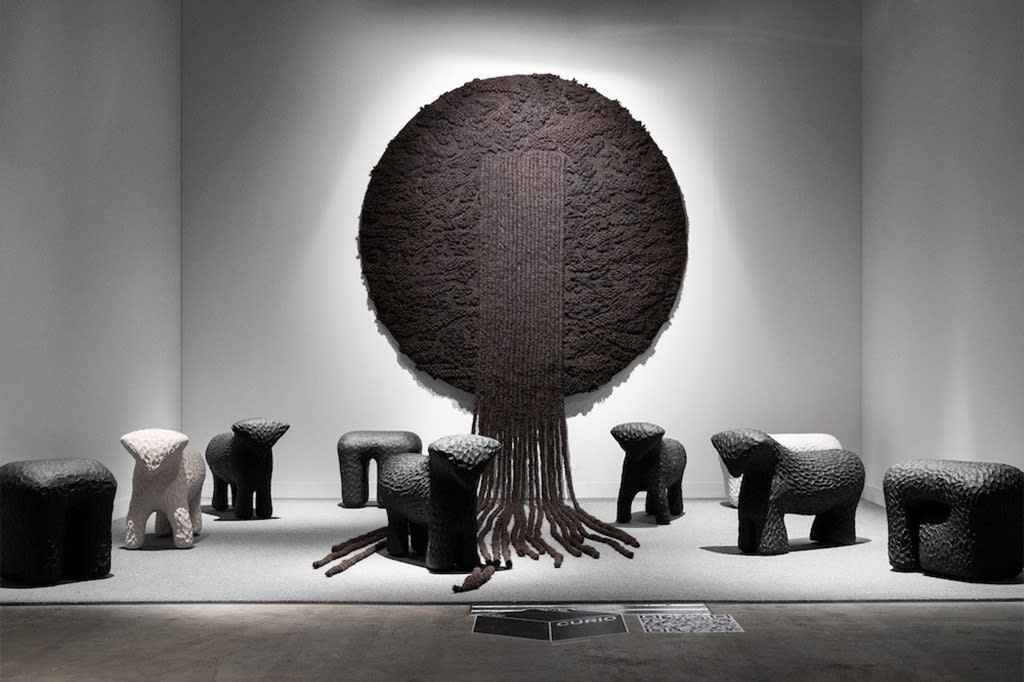 FAINA | Photo by World Red Eye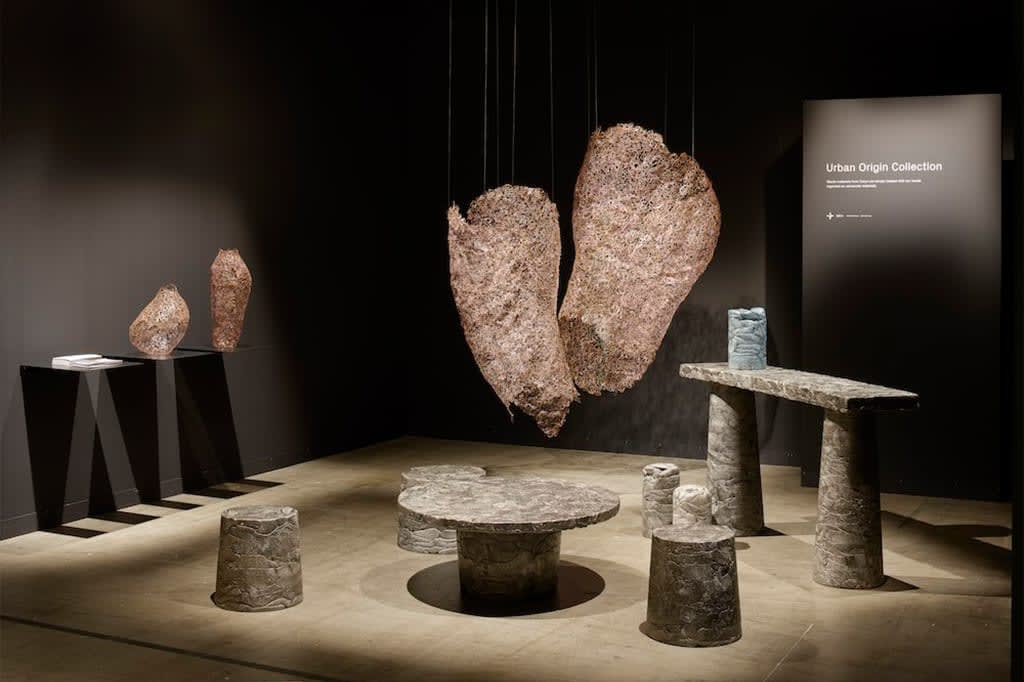 We+ | Photo by James Harris
Just like Art Basel Miami Beach, the New Art Dealers Alliance and its NADA Miami fair turn 20 this year. Thirty-seven first-time exhibitors are among the approximately 145 galleries, art spaces and nonprofits from 40 cities worldwide at Ice Palace Studios. Jack Shainman Gallery director Joeonna Bellorado-Samuels curates eight solo shows for the Curated Spotlight section.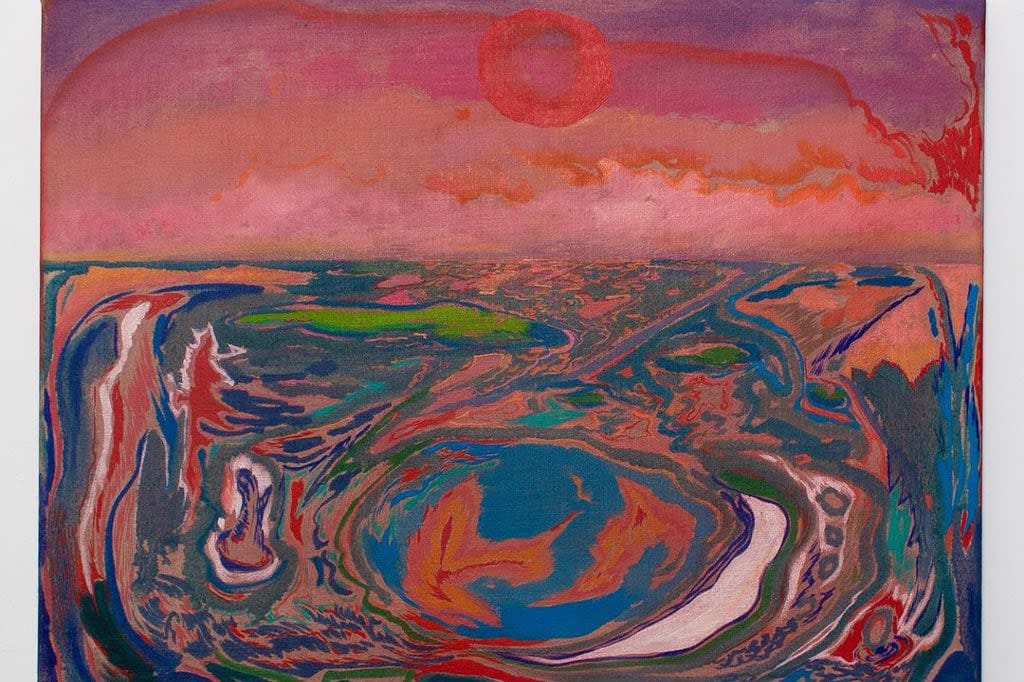 Alejandro Piñeiro Bello | La Islas Desamparadas
More than stellar contemporary art, Untitled Art is one of the more popular fairs for its natural light-filled tent located on the beach at 12th Street. The 11th edition's 140 galleries from 31 countries promise to be it's most international to date. The VIP Lounge exhibits American painter Angela Fraleigh's "The Raving Ones."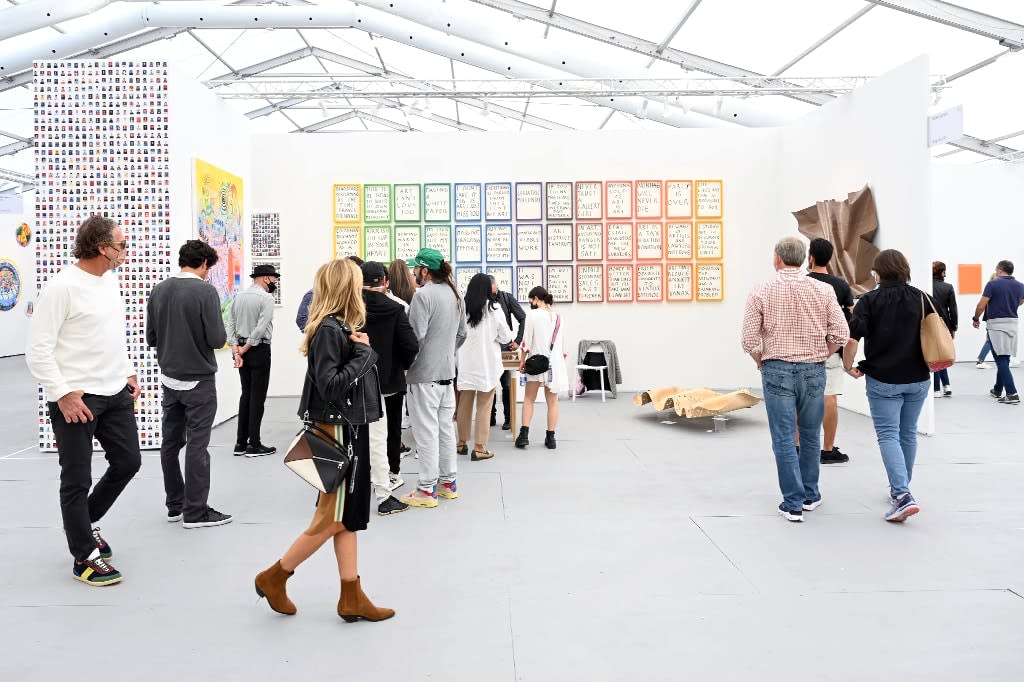 Long before Art Basel, Art Miami was the Magic City's first contemporary art fair. Over 155 galleries from 17 countries will exhibit works at its 32nd edition alongside sister fair Context in bayside pavilions on the mainland at One Herald Plaza (NE 14th Street). Sponder Gallery hosts activist and photography project collaborator Gloria Steinem on December 2nd.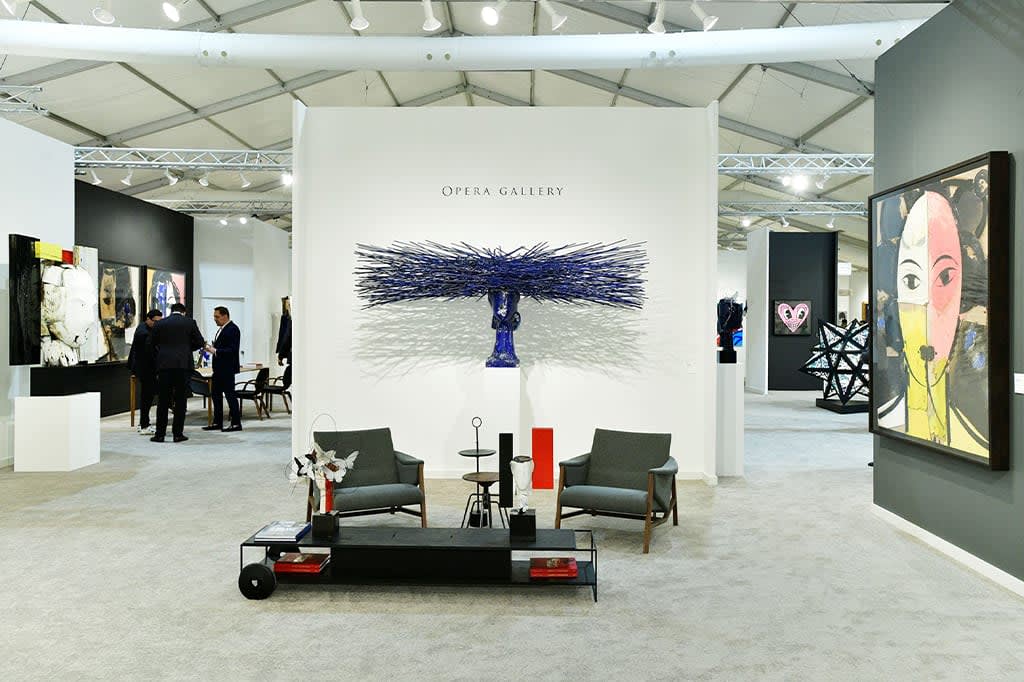 Miami art week's original satellite fair has grown from its initial boutique hotel location with 27 galleries to a massive white tent on the beach at 8th Street with over 130 international galleries. The 21st edition features its most ambitious New Contemporary program ever; the platform frees artists to explore hot topics like technology, politics and inclusivity.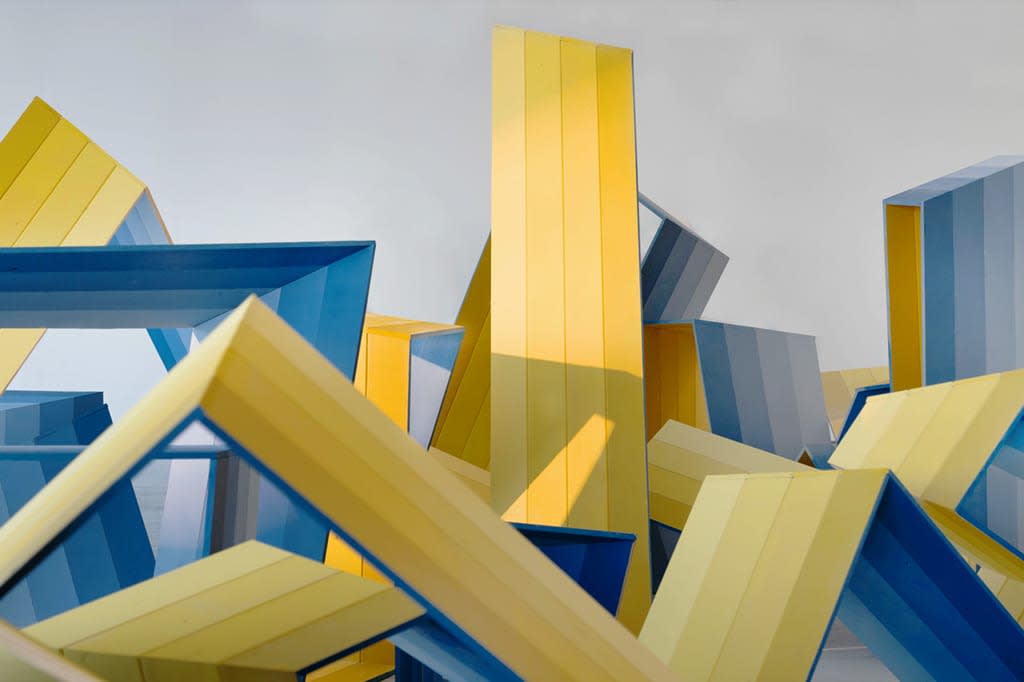 Scope | The New Contemporary
Gagosian & Jeffrey Deitch
Powerhouse galleries Gagosian and Jeffrey Deitch collaborate for a seventh group show. For their Miami Art Week pop-up at the Miami Design District's historic Buick Building, "100 Years" delves into contemporary artists' response to interplay of past, present and future. View works by artists Urs Fischer, Theaster Gates and Taryn Simon, among several participants.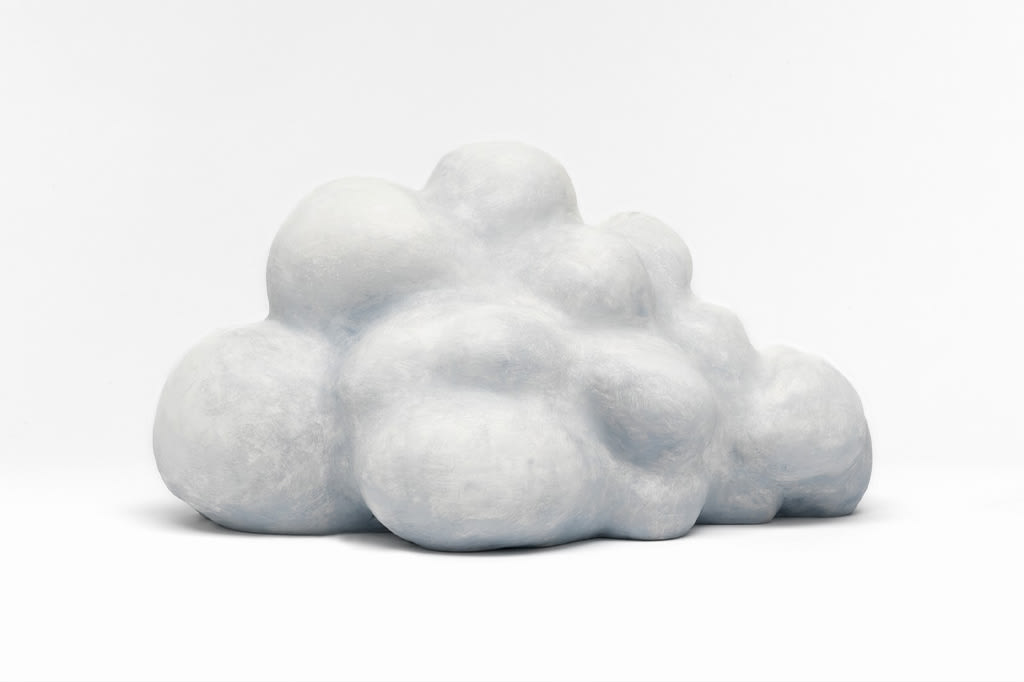 Urs Fischer | Low Lying Cloud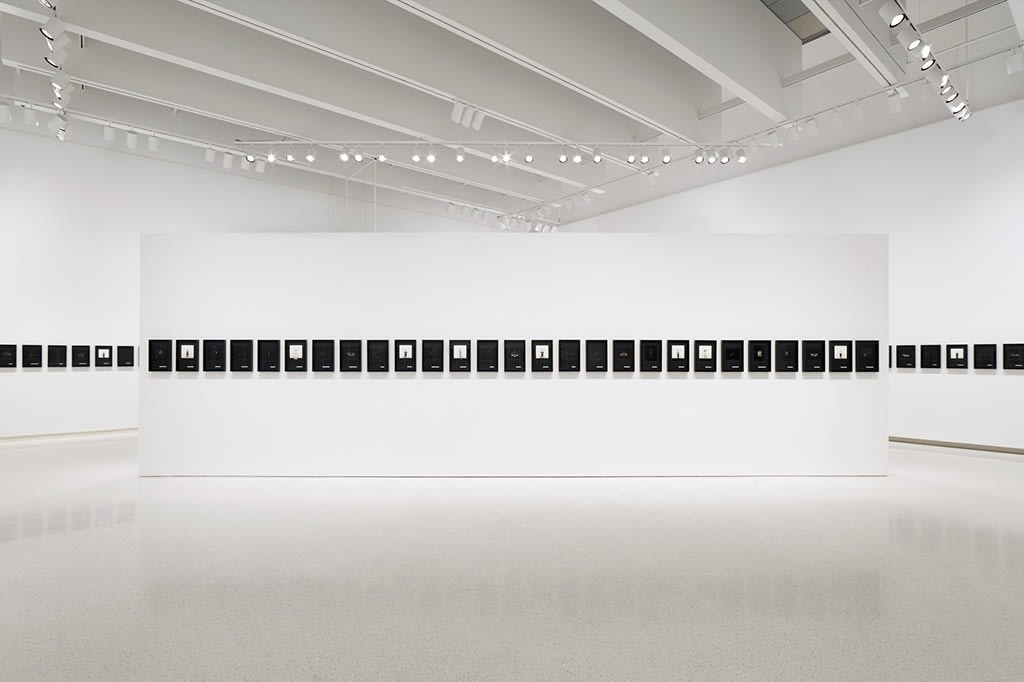 Theaster Gates | Bird of the West Indies
Founded by Phoebe Saatchi Yates and Arthur Yates in London two years ago, Saatchi Yates gallery pops up in the Miami Design District (35 NE 40th Street) from November 22nd to December 20th. Germany-based Ethiopian artist Tesfaye Urgessa's solo show of new large-scale paintings coincides with his presentation at Rubell Museum opening on November 28th.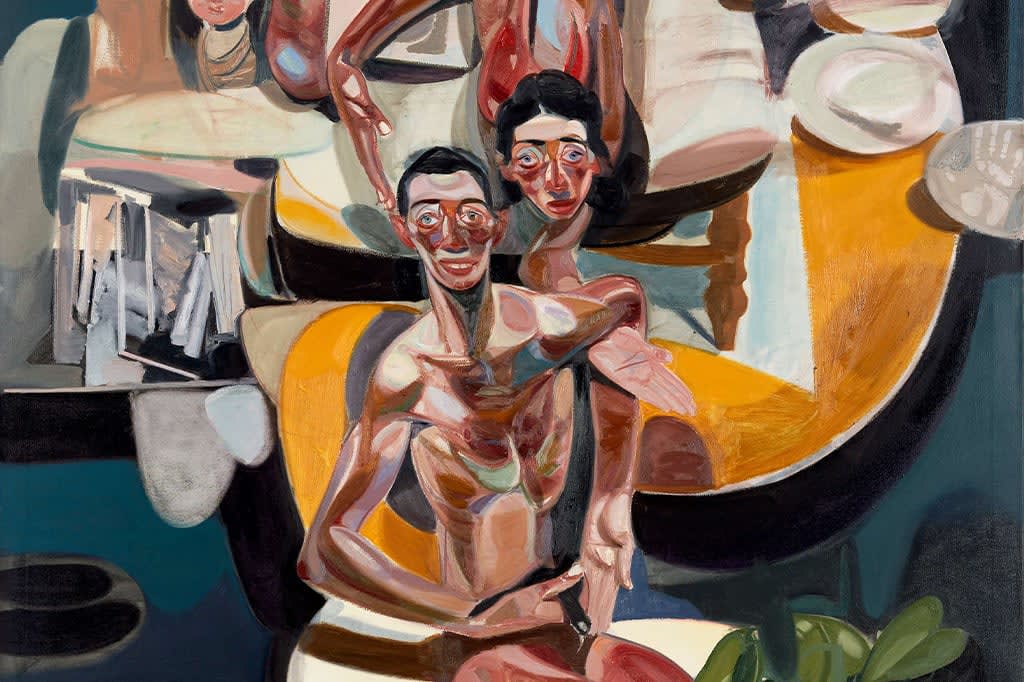 Tesfaye Urgessa | Sleeping Baby Bird 2
Superblue and BMW present Mexican-Canadian artist Rafael Lozano-Hemmer's "Pulse Topology" from November 17th to August 2023. The biometric work's 3,000 suspended light bulbs interact with and link viewers' heartbeats, voices and breaths as a metaphor for human connection. On display during art week only, the first fully electric BMW i7 sedan sports the same digital effect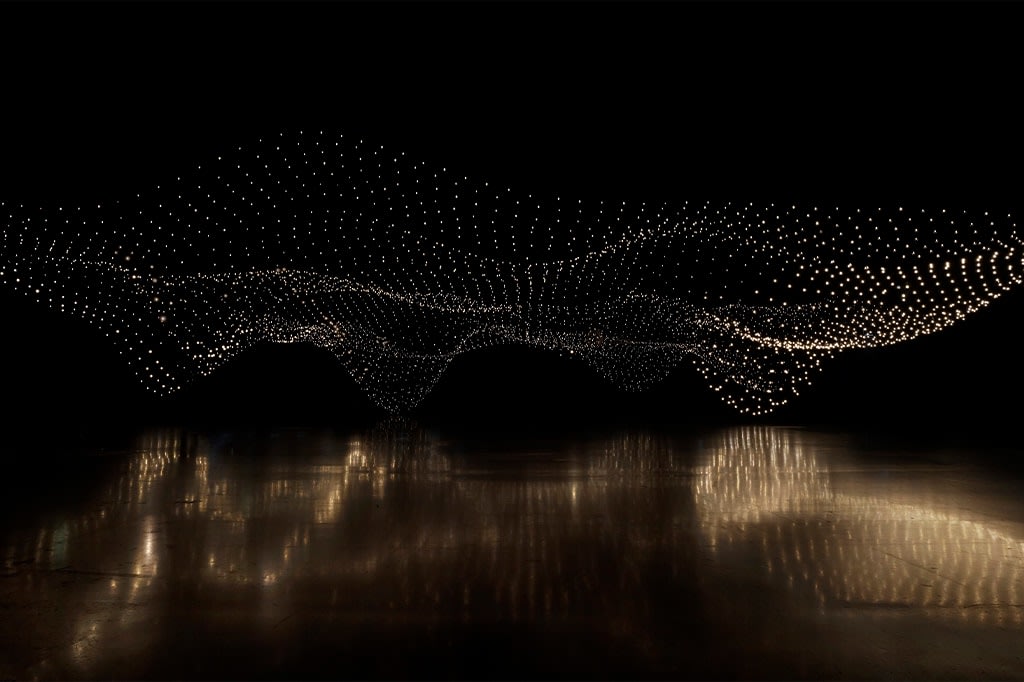 In collaboration with Aorist, Faena Art commissioned "Living Room" by the post-digital art group Random International. Viewers enter the immersive installation featuring sound, light and fog erected on the beach to visualize their unique data and make an NFT. The winning proposal for the inaugural Faena Prize for the Arts ($100,000) also will be announced.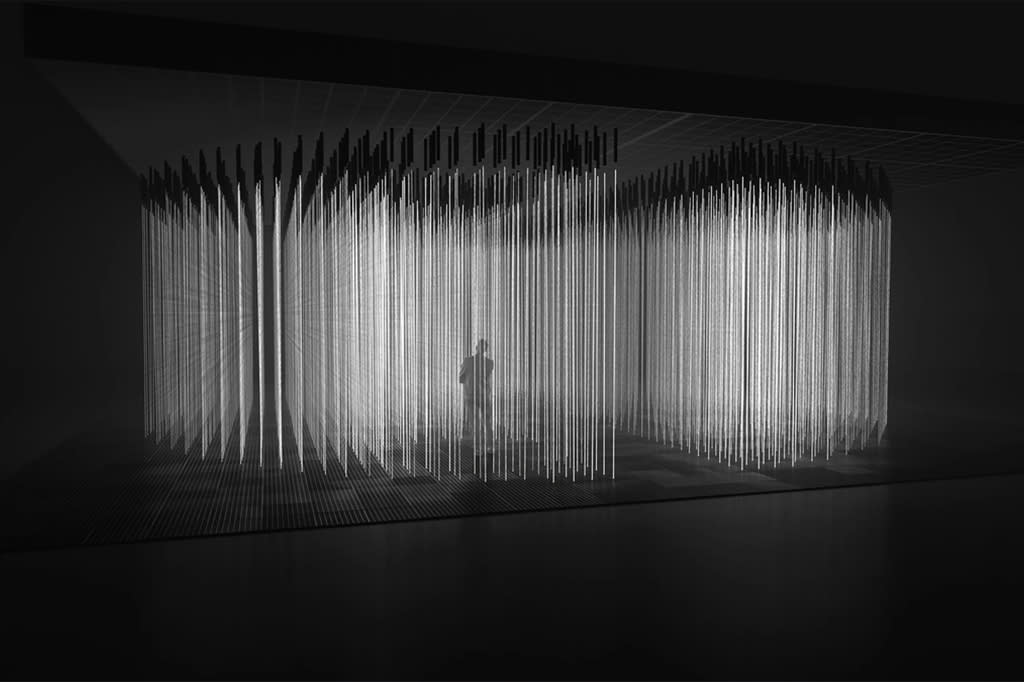 Random International | Living Room
---
Your ONE Guide to Miami Art Week 2022
Part 3: Events, Performances and Experiences
Heads turn to South Florida as a global audience comes together to celebrate art and culture. Here's our guide to special events, performances and experiences.
Take a Basel break in the Ruinart Beach Art Lounge at Collins Park beachfront (between 21st and 22nd streets) from November 30 to December 2, 12 – 4:30 p.m. Guests can sip champagne while enjoying the Ruinart x Jeppe Hein participatory installation titled "Right Here, Right Now" with relaxing experiences such as meditative sound baths.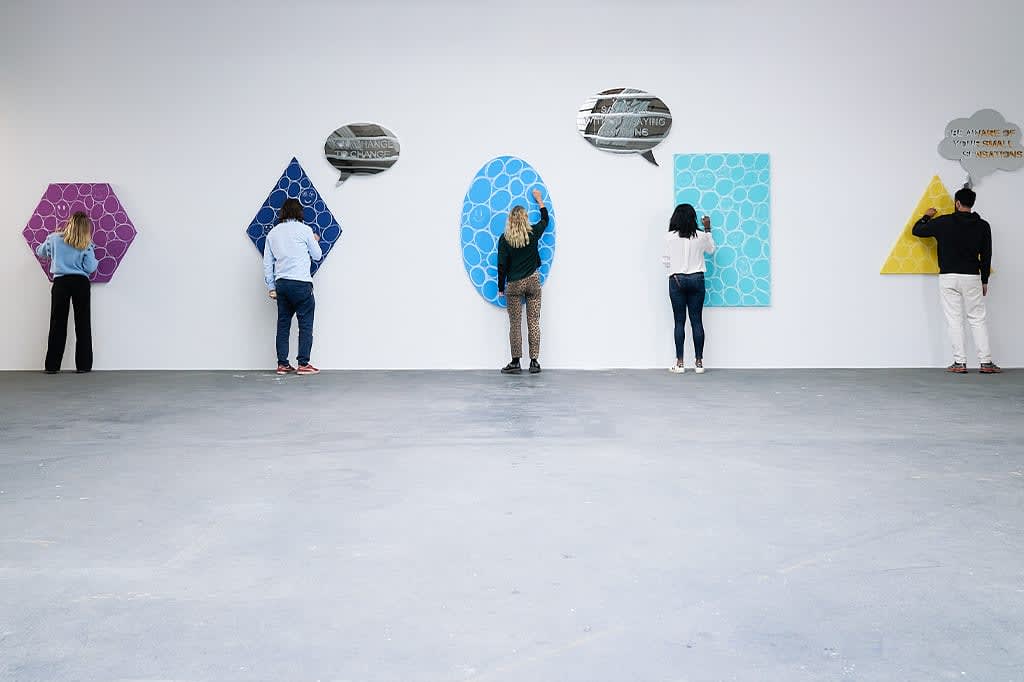 Ruinart x Jeppe Hein | Right Here, Right Now
"The Gateway: A Web3 Metropolis"
The worlds of NFTs and culture collide during "The Gateway: A Web3 Metropolis," the first-ever web3 universe sprawled across downtown Miami from November 30 to December 3. In addition to web3 installations by multiple brands (Porsche, Pace Gallery's Pace Verso) and 50 artists (Loie Hollowell, Daniel Arsham, Tara Donovan), engage during speaker panels, entertainment and fireside chats.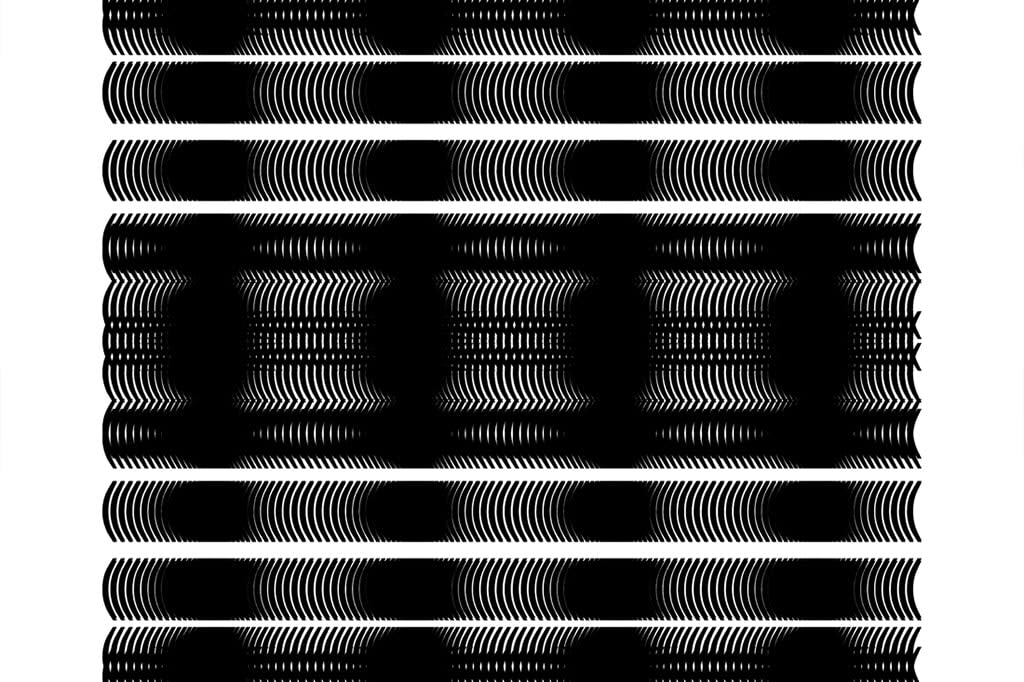 Miami Beach's Standard Spa always has something going on for Art Basel. Between people watching, check out Éliou's pop-up for handcrafted jewelry, including exclusive collaborations with the resort; Colombian artist Nicoläs Villamizar's live mural demonstration on December 1, and Jumbo NYC design firm's realistic pasta-shaped pool floats to use onsite or purchase new as souvenirs.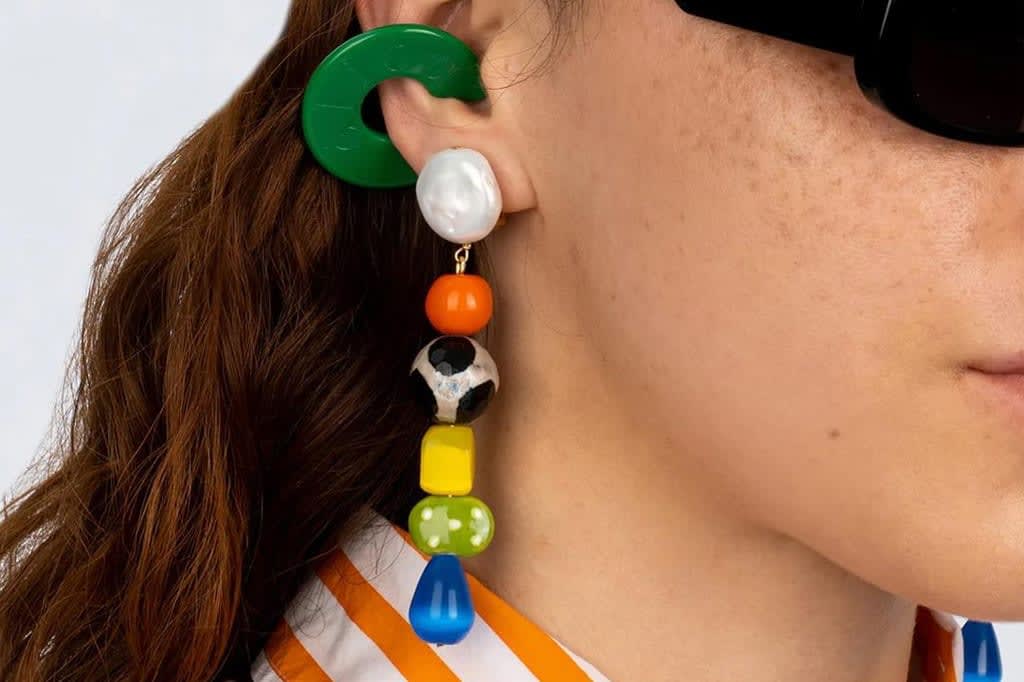 Close to their fashion boutique in the Miami Design District, Dolce & Gabbana's temporary space for DG Casa stocks maximalist home décor in signature ornate patterns from Carretto Siciliano to Zebra. Famous restaurateur Mario Carbone also designs men's wear label Our Lady of Rocco. Shop its retro looks at his pop-up in the Miami Design District.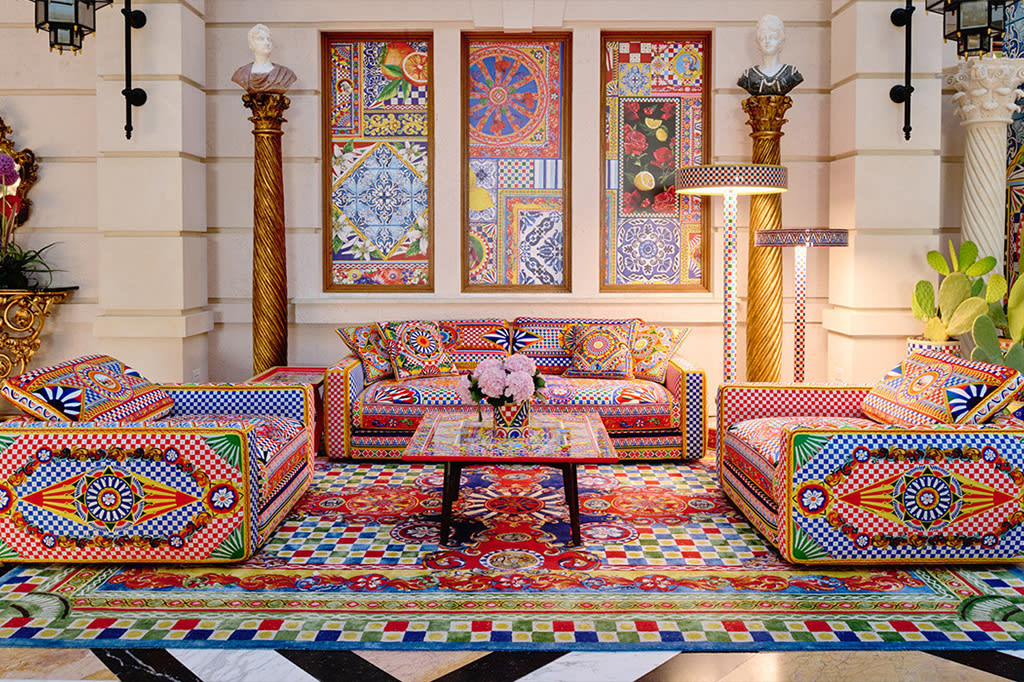 The Ritz-Carlton, South Beach, celebrates the Morris Lapidus-designed hotel's 70th anniversary with Art For Good. The multi-discipline program includes performances by the Miami Symphony Orchestra and Miami City Ballet, and an exhibition and fundraising auction of Monad Studio's 3D-printed, sonic sculptures. Bid on instrument-inspired artworks from a Xenophone to a slide guitar via the link below.
Porsche's The Art of Dreams
Porsche's commissioned global series The Art of Dreams rolls into Pérez Art Museum Miami. Scottish artist Chris Labrooy's large-scale installation "Dream Big" envisions a child playing with a Matchbox car—a real-life Porsche in this case. The introspective work challenges viewers to tap into their childhood imagination for what dreams lie ahead.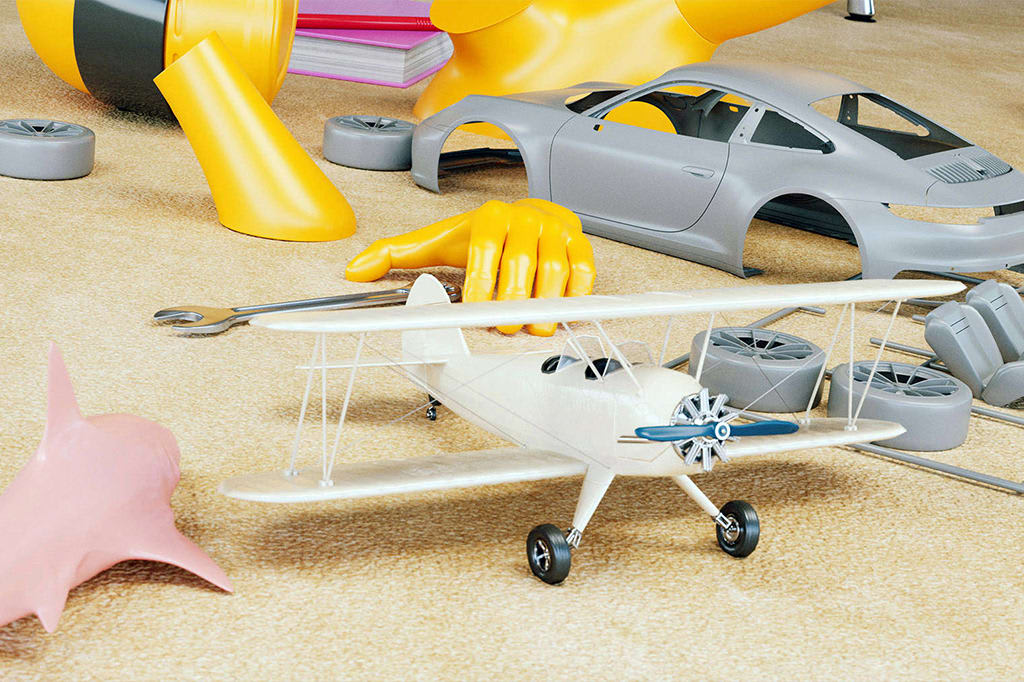 Chris Labrooy | Dream Big
It wouldn't be Art Basel without late-night revelry. As expected, a parade of music acts is flying in to perform at hot spots. The Chainsmokers are among LIV's Basel Edition lineup, while Sexy Fish features street artist/DJ Alex Monopoly, and DeadMau5 plays Story.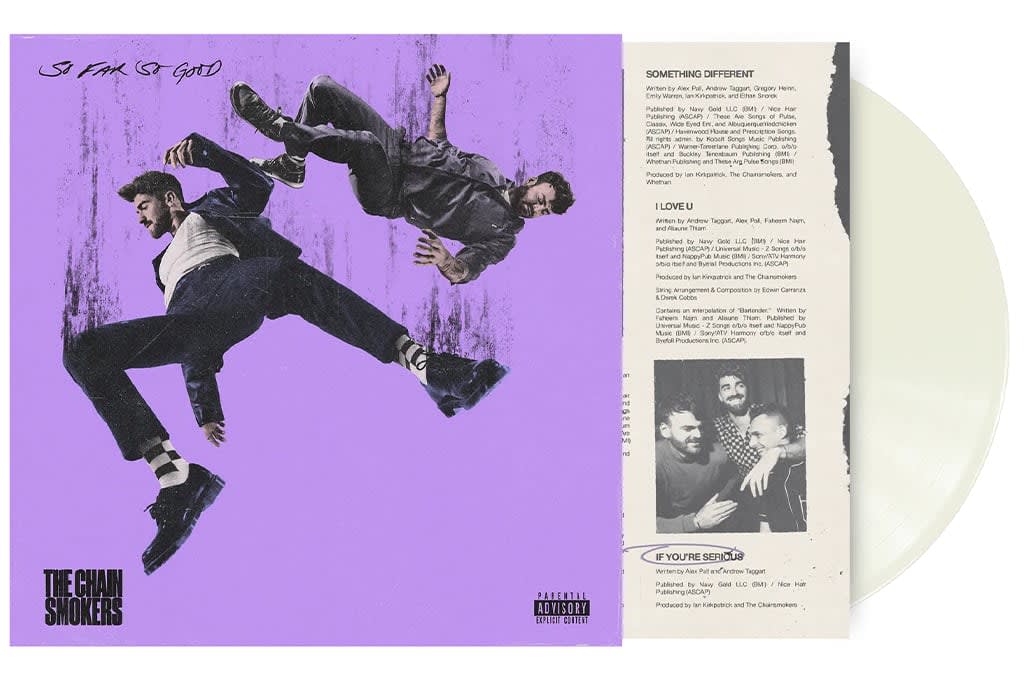 The Chainsmokers | So Far So Good
For its largest exhibition of site-specific public artworks through December 8, the juried competition series "No Vacancy, Miami Beach" pairs 12 artists with local hotels. Timed for Art Basel, special events include Danish artist Esben Weile Kjær's dance performances on December 2-3 for his silver inflatable sculpture of giant carnivorous plants titled "Hyper!" at the Fontainebleau.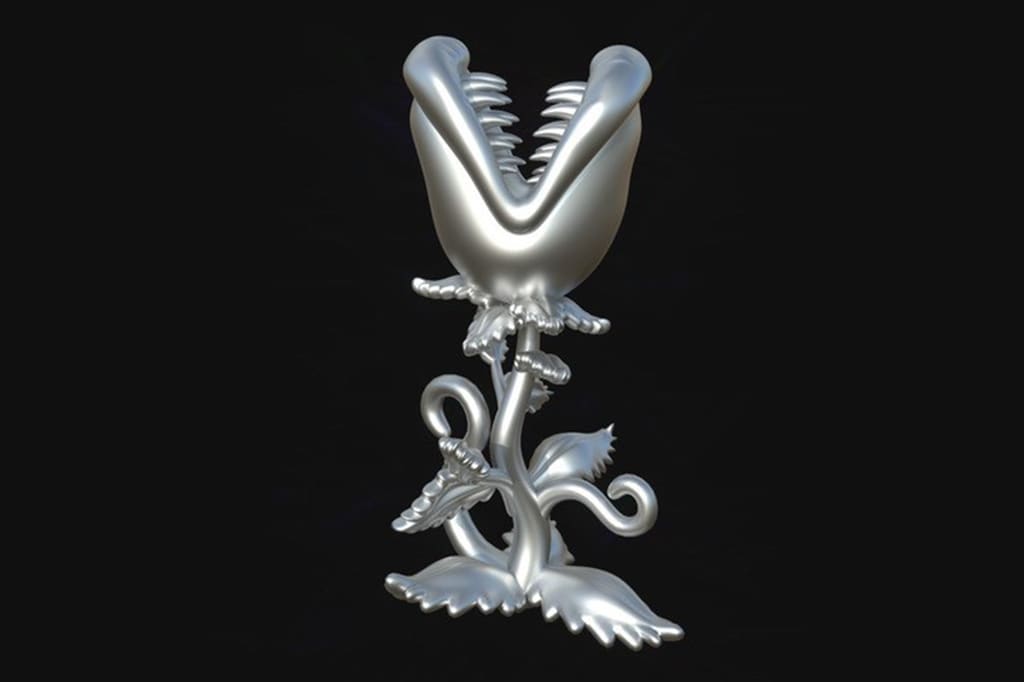 Esben Weile Kjær | Hyper!